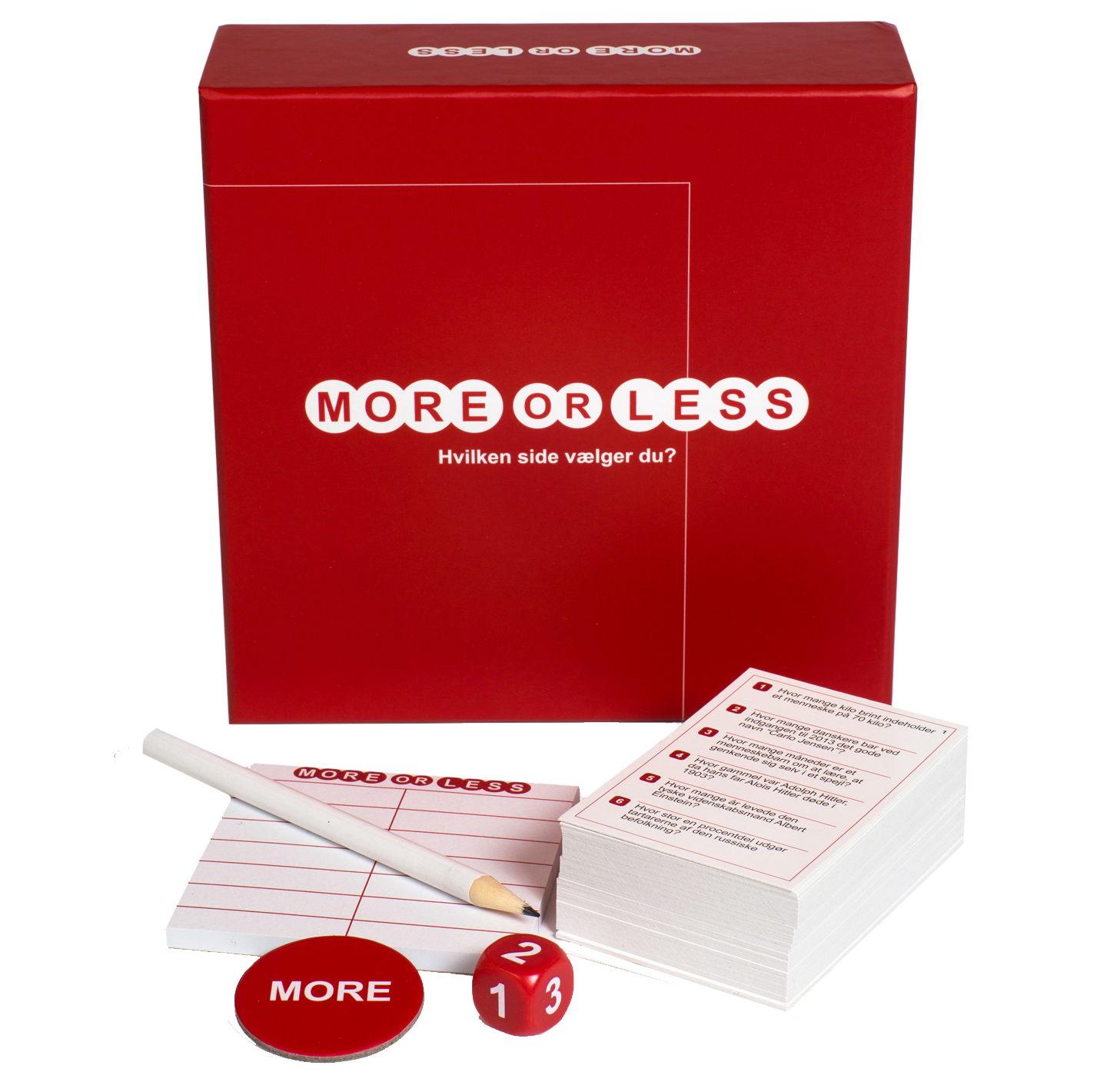 WHICH SIDE DO YOU CHOOSE?
This is an essential question in MORE OR LESS, which is a party game in disguise. It is actually a quiz game but not quite like your average quiz because you probably do not know any of the answers. So the game is about getting as close as you can to the answer but not just that. You also have to stay on the right side - more or less - in order to be eligible for points in the round.
For example:
- What is the hight of the original painting by Leonardo Da Vinci "Mona Lisa" in centimeters?
- How many weeks passes before a child starts developing its fingerprint?
- How old was swimmer Michael Phelps when he won his first gold medal?
Entirely different tasks but maybe you can get close to the right nswer and also stay on the right side.
Won Party Game of the Year in 2013 - The Golden Pawn.
| | |
| --- | --- |
| Age | 15+ years |
| Players | 2+ players |
| Game time | 15-45 min |